F

orging (not!) ahead on the BBA, we present to you a cousin of the beautiful Brioche. Imagine our surprise at the
class system in bread making

.
This brioche we made is called the
Poor Man's Brioche
and lacks the bright, rich yellow color of a Rich Man's brioche. Guess why. There is less butter and less eggs.
A and I decided to be poor in terms of butter than be too rich for our waists and tried the Poor Man's Brioche from Peter Reinhart's Bread Baking Apprentice. We're lagging behind big time on this challenge and don't mind it as much. With my tooth ache, apartment hunting, trip planning (more details later!) and other issues, we've hardly found time to cook or bake anything luxurious. Dinners end with salads or couscous or bulgur. Of course, thanks to my tooth ache, salads are out and am feasting on rice since that is the only thing I can eat without using my teeth to bite. You know?
Anyway, this brioche was outstanding! For being a poor man's brioche, it was quite rich and we could taste the butter in this bread. We'd love to try out the Rich Man's Brioche sometime in the future, but I guess that's not anytime now! We ate up this bread just like this - did not make French Toast as planned or even a sandwich. It just disappeared in the night and I had it with some soup the next day for lunch.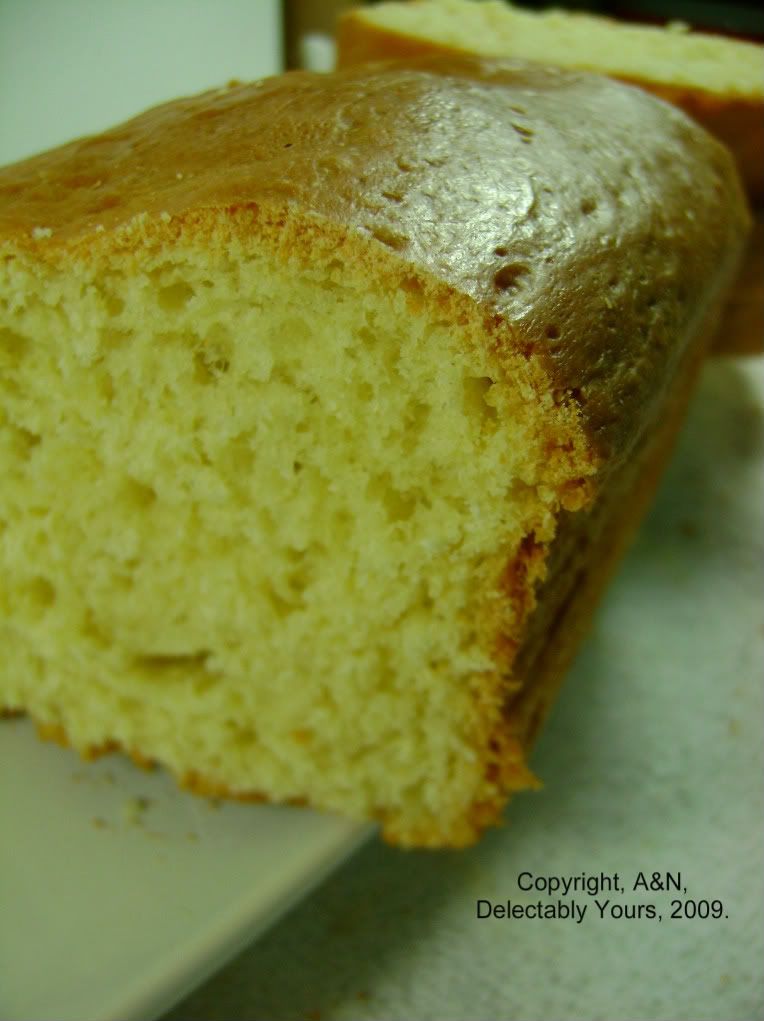 The one thing about Peter Reinhart's recipes are that it works to a T. It works just like he says it does. We have several cookbooks including some from popular authors and there are anomalies here and there. Sometimes, we find stuff too buttery, too bland or too spicy. But with Peter Reinhart, I could do this blindly and reach where he wants us to. His instructions are simple, brilliant, the ingredients very simple and easily substituted with common everyday stuff in some cases. So, if you're looking to buy a good bread book, go no farther. Pick this one up!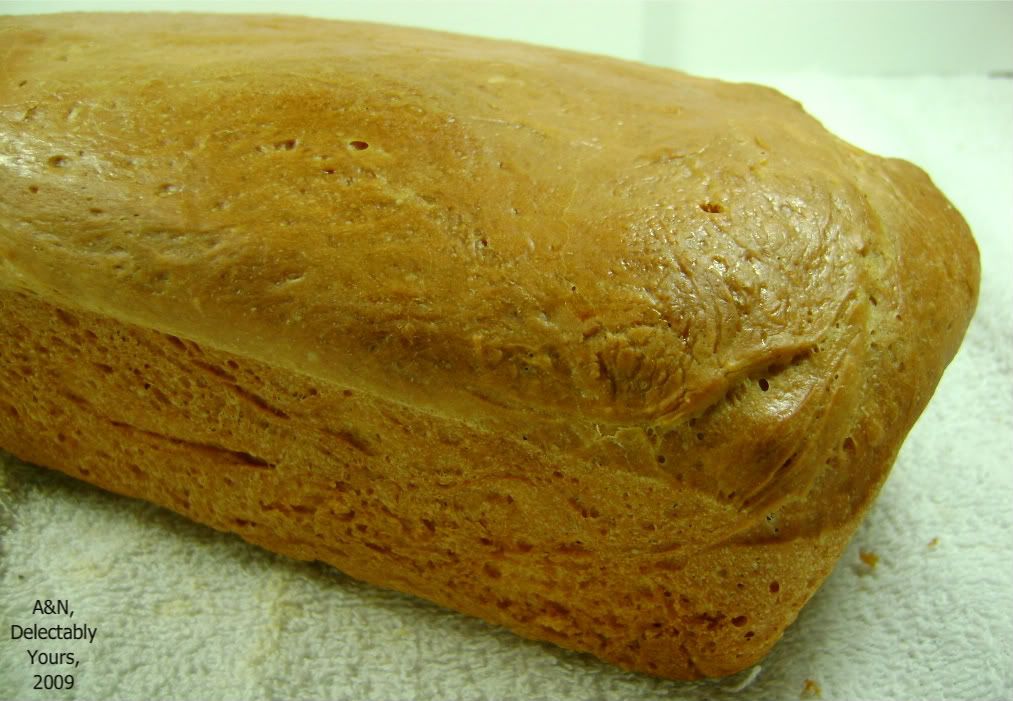 Coming back to the brioche, the crust was brilliantly golden and it glistened. We didn't bake it in Brioche pans since we didn't have any, so ended up baking it in a regular loaf pan. Next time, it will be in that cute little Brioche tin! While the photos themselves may not show the luxuriousness of this bread, the shining crust and the brownness is for real. A was in raptures seeing this bread and claims that so far, this is his fave bread in the book. Me? We'll see. We have a lot more bread to go through and I love herbed, spiced breads more than anything else. So, wait and watch! :)
Go check what the
other challengers
are doing with their bread in the Flickr slide at Nicole's. Some of them've gone far ahead, and lent us valuable lessons from the mistakes and the learning they've garnered from this book. Thanks to all of them for that. Check
Nicole's
blog to see if you can join! :)