I
ts back to breaking some bread with all of you :) The second bread in the book is the Greek Celebration Bread. You can find it
here
.This bread, as many of our fellow bread bakers declared is the best so far!! It is beautiful to look at, very easy to make and more importantly, is a lesson in making poolish.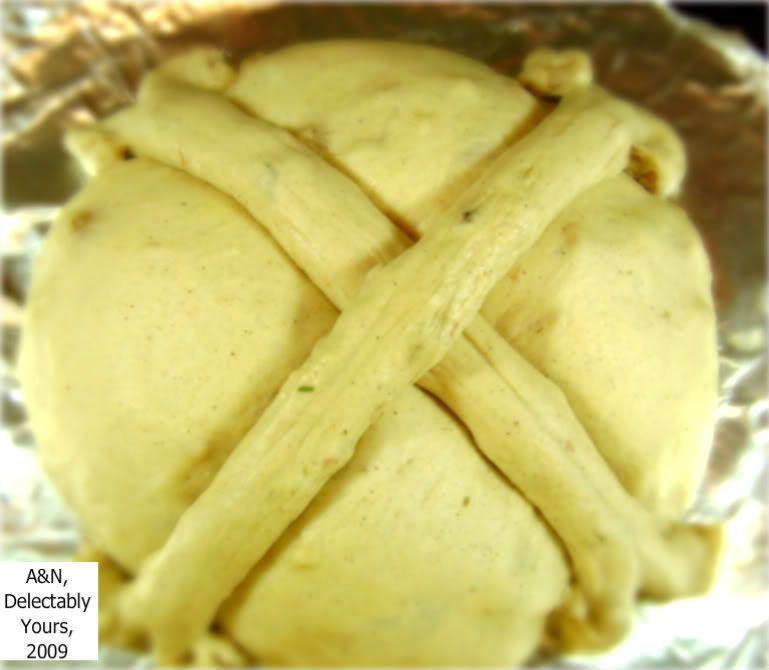 We tried the Christopsomos bread in the Greek Celebration bread list. And we weren't disappointed. The spices added a new dimension to this bread. Did I mention that this is a perfect bread for breakfast? Just a warm slice with some butter or with a chocolate dipping sauce, or with a fruity preserve or even as French Toast. This bread works beautifully without being overtly sweet. While, personally, I like my sweet bread sweet, the glaze did the job for me. There were a lot of discussions on the online forum about the use of glaze. A lot of people didn't try it, while a couple of others swore by it.
Our thumb rule for this challenge is to learn and do the best we can and go the whole hog with the ingredients. We used poolish instead of barm, skipped the cloves and used lemon extract instead of almond extract. We also decided to give the sesame seeds a miss and we certainly didn't miss it! :D
Do try this bread for a weekend brunch and you will be delighted at the results!